Small meets mighty.
Gear up for any adventure with our EDC knife bundle pack. Prep yourself for your next camping trip with the K.100, a versatile reverse-tanto folding knife with a durable D2 blade and attitude to match. Then, up your everyday carry with the K.150 Micro Knife, a stripped-back folder for your pocket or keychain. Get the best of both worlds.
Buy it now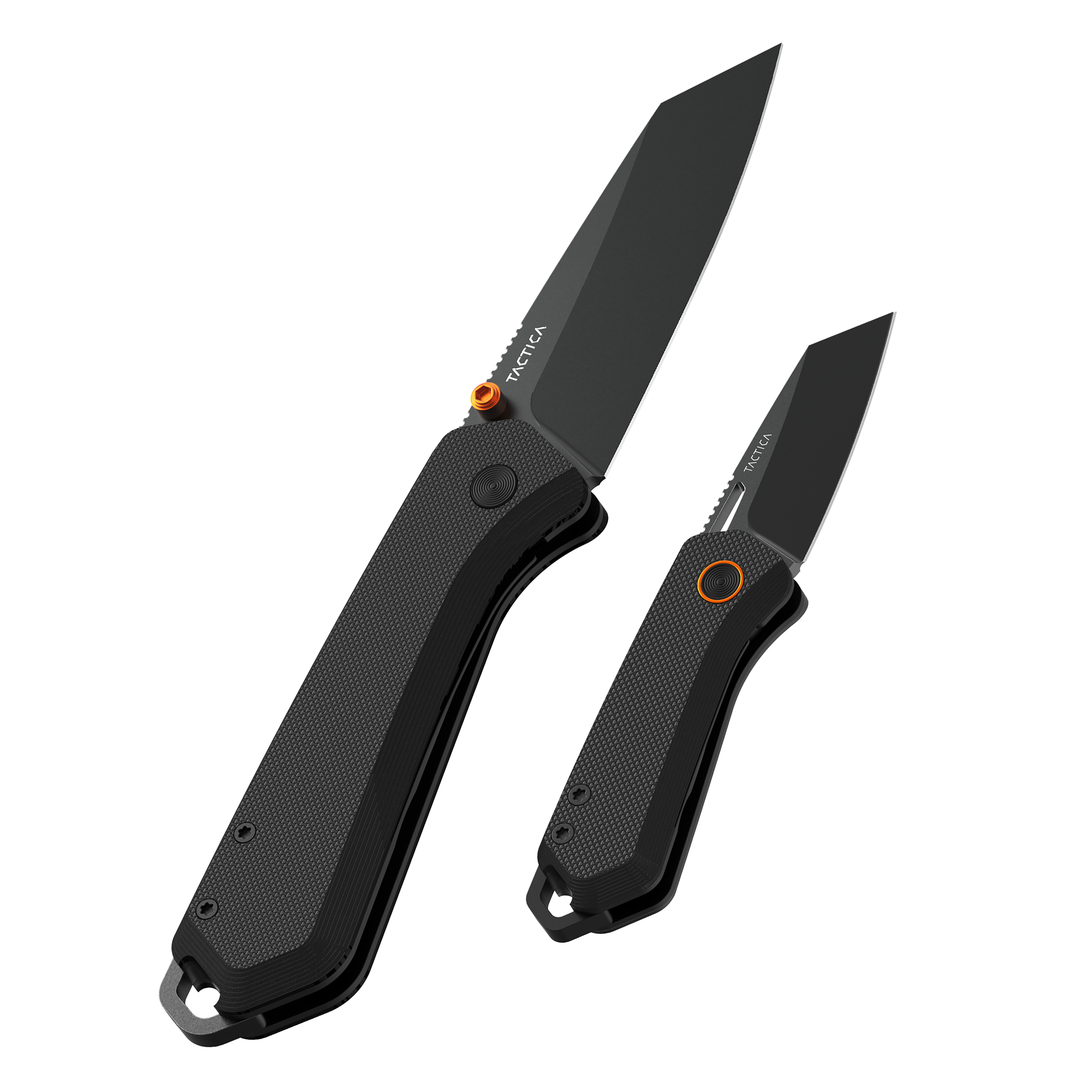 Knife Bundle Pack - K.100 + K.150 (Preorder)
Utility doesn't have to be a dirty word. The K.150 is built for functionality and versatility, but still looks every bit as mean as the rest of your everyday carry.
---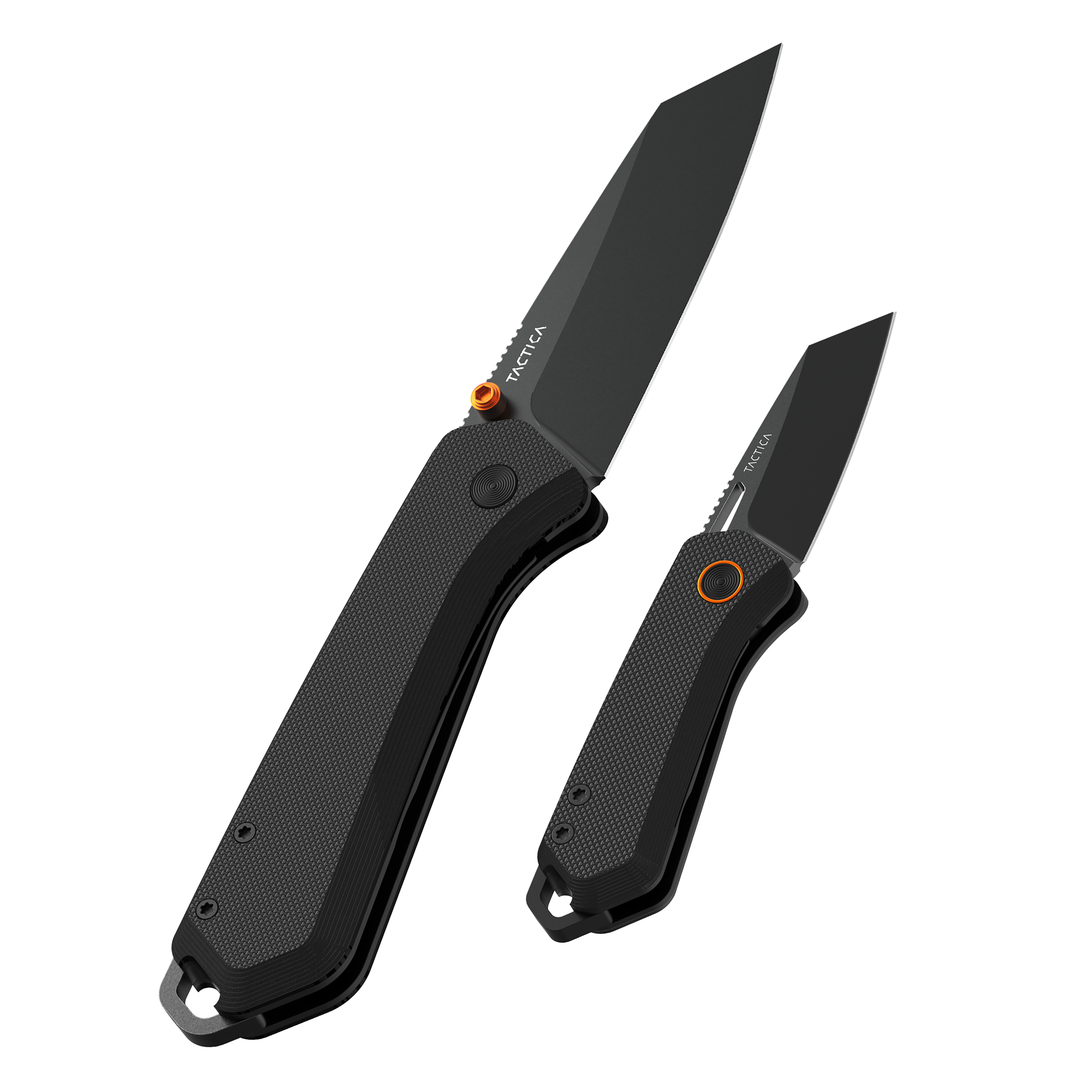 K.150 Specs.
The DNA of our first knife, the K.100, runs strong in the K.150. Taking the same elegant swoop of the handle, the refined design language and - of course - the buttery-smooth ball-bearing pivots, we landed on a functional, portable blade that's become a quick favorite. The K.150 is only 4.5 inches deployed, but with it's full-width handle you won't have any issues getting a grip on it. Finished off with the same grippy G10 scales as our flagship knife, your everyday carry is in for a nice refresh.

K.100 Specs.
With it's pitch-blade design, sweeping ergonomic curves and bright orange thumb stud, the K.100 was designed to stand out. Created as a solid all-rounder the K.100 features all the elements you would expect in a go to knife - compact, great ergonomics with a versatile blade to get you out of trouble.

A shared heritage
The K.150 picks up where the K.100 left off, building on the same principles of ergonomic design, high-grip handles and a beefy blade. With their distinct, sharp look and minimal design, they're a sure-fire addition to any blackout EDC.