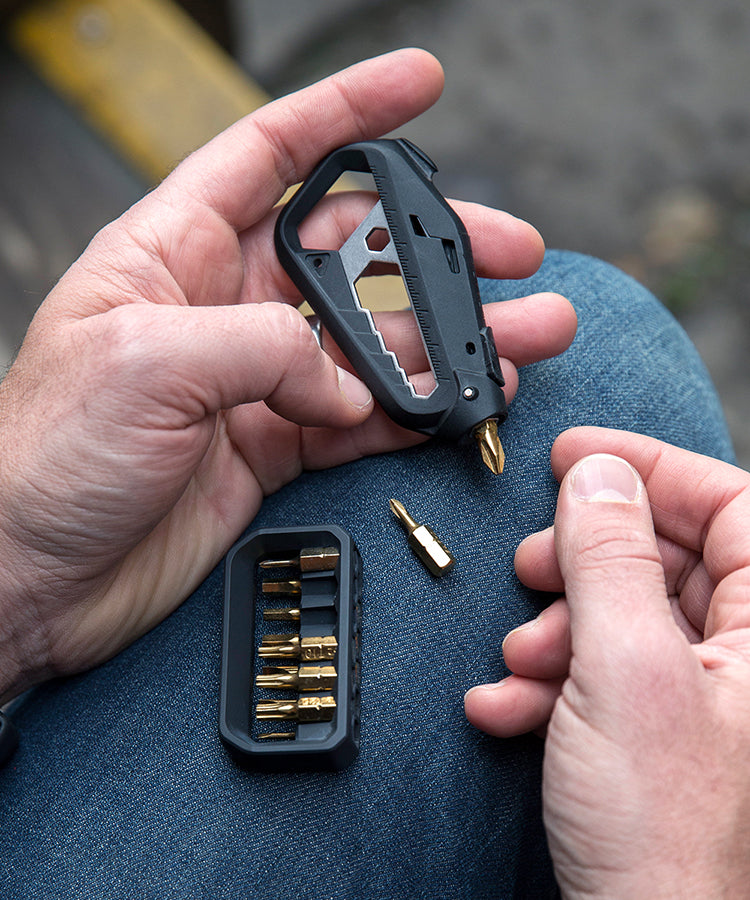 For the adventurous
We focus on more than just aesthetics. Our tools seamlessly blend materials, form and function, to create awesome gear so that you can keep living your adventures.
Designed in Australia
Originating in Melbourne, one of the worlds most livable cities (#1 place 7 times) - a melting pot of design, art and culture.
It's here that we create the next generation of products. We are designers, materials specialists, science fiction aficionados and fellow adventurers. We craft our gear from the ground up to fit your lifestyle, and your next adventure whether at home or on the slopes.
Reviews
M100.X - Best tool ever
Love the convenience of this tool. It is sturdy and always close by and available. Great design.
K.100 pocket knife
Feels great in the hand. Like the tanto shaped blade. Quality feel & looks. Looking for a great knife you've found it.
K.100 - One of nicest designed knives
Having camped and hiked for many years it is great to add this knife to my kit. Very durable and sharp.
K.100 - Great Finish, Good Size
Holds edge well, its my EDC so get used for all sorts of odd jobs. Love it.
M.250 - Really great!
Really enjoying this item, very well built! It is super customizable for the bits you want to carry depending on your needs as it holds standard hex bits. Very comfortable to use and carry!
K.100 - great product
i love the knive, its my edc knive, it has the stealth look, works great and is good to handle. would recommend definitely!
Cool stuff for everyday adventures
View all
K.100
Your new favorite blade
The K.100 is a premium liner lock knife designed for adventure - for the campers, the makers, and the everyday explorers. Come see what makes our very first knife so special.
Shop K.100 Pocket Knife
Featured in




Featured product: M.100X Bundle Pack
Get more out of your EDC with the M.100X, a bundle pack featuring our flagship M.100 multitool and a portable toolpack fitted with 12 screwdriver bits.
Check it out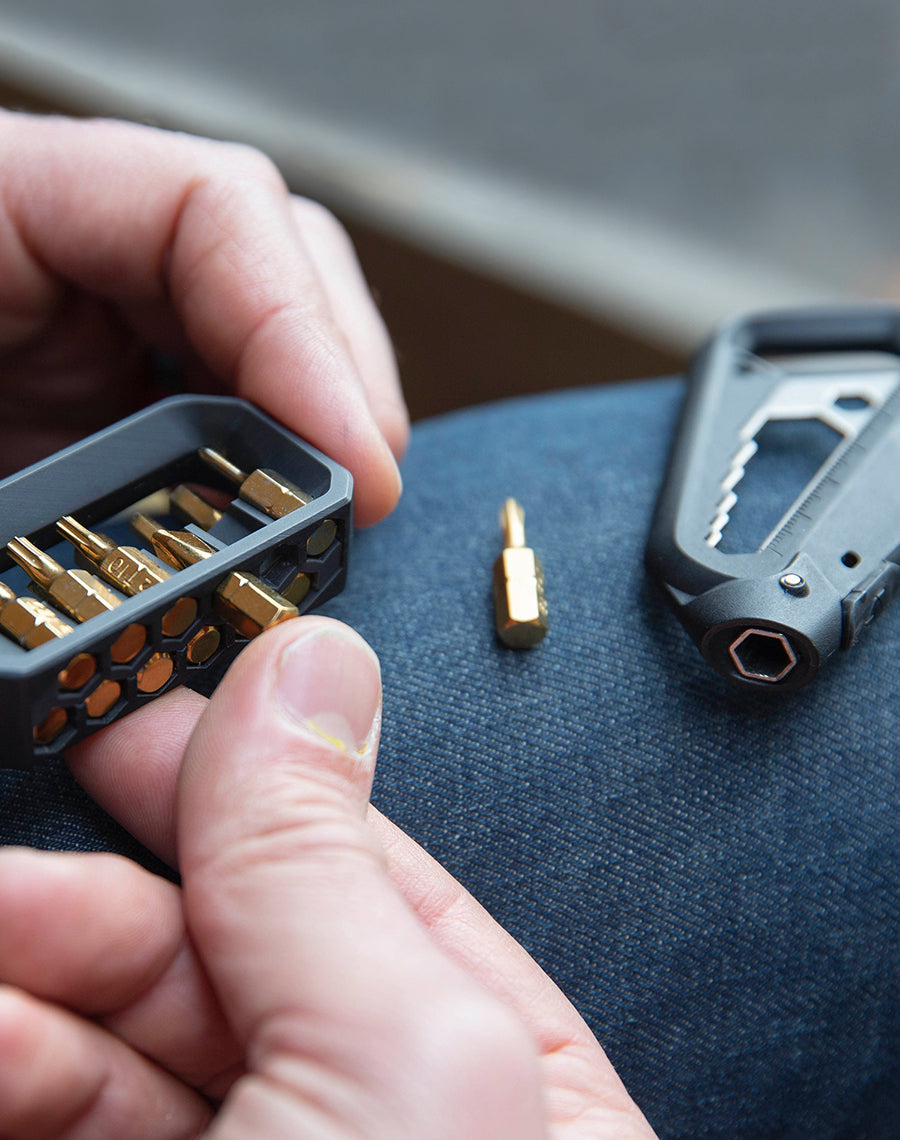 12 screwdriver bits
Every M.100X bundle pack comes with a toolpack loaded with twelve tool bits. Features an assortment of Flat, Phillips, Hex and TORX drivers.
Heavy duty 1/4" hex driver
With our twelve-piece Toolpack by it's size, the M.100 is equipped for
all your assembly needs. Tool bits can be quickly changed and are held
in place with a small neodymium magnet.